Recently Launched
On Going
Past Projects
Project coordinated by UNIFE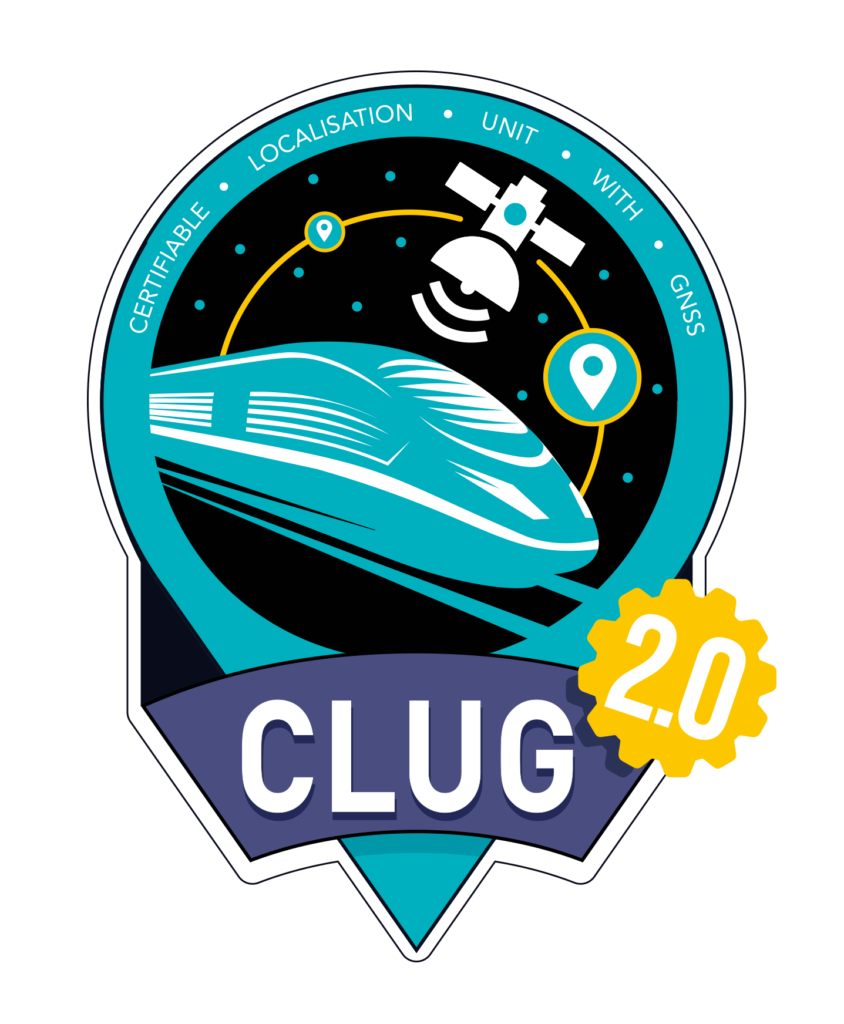 CLUG 2.0
CLUG 2.0 (CLUG Demonstration of Readiness for Rail) is 24th Month project funded by EUSPA which continue the activity started in the CLUG project. The main objective in this second project remains the same as the one identified in CLUG the development and demonstration absolute safe train positioning by applying the existing and future European Global Navigation Satellite  System (GNSS) and the European Geostationary Navigation Overlay Service (EGNOS) and multi-sensor functionality for train localization.
Duration:
February 2023 - January 2025
Partners:
UNIFE, SNCF, DBN, ADS, SMO, SBB, RINA-C, ENAC, CAF I+D, SYN
Visit Website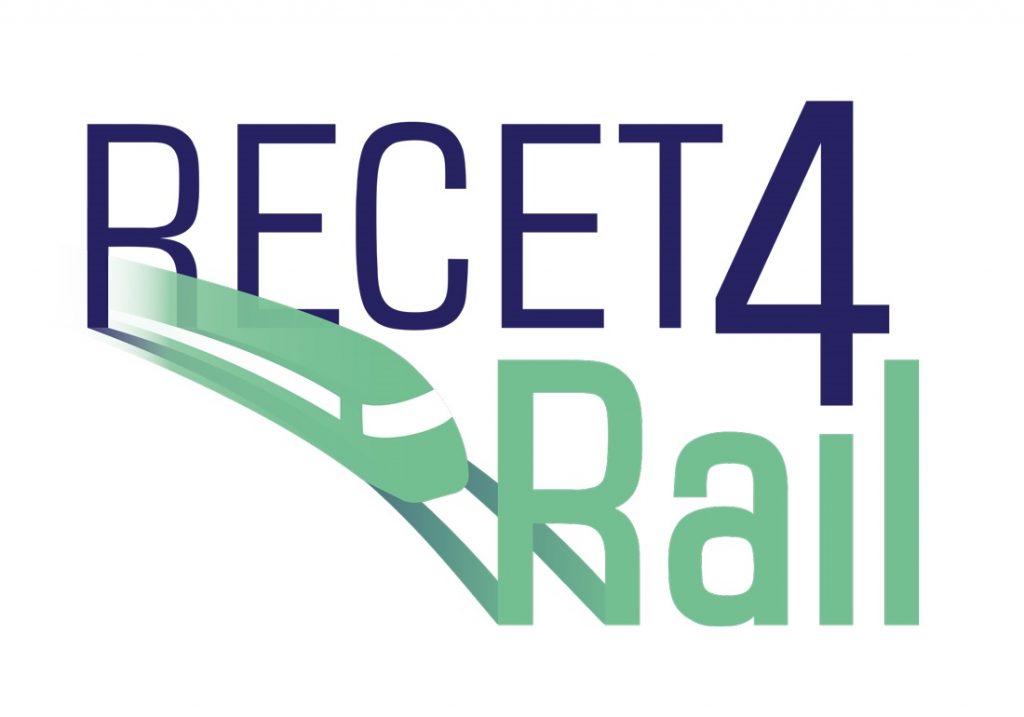 RECET4Rail
The RECET4Rail  project's ambition is to provide essential knowledge and competence that can lead the improvement to high TRL levels of Shift2Rail traction demonstrations developed in PINTA-3 project, within the 1st Innovation Programme of Shift2Rail. This collaboration paves the way for future key developments on fields such as digitalisation applied to traction, environmental sustainability (especially devising carbon-free traction systems) or reinforcement of standardisation to lower complexity and costs.
Four workstreams are envisaged: (i) 3D additive manufacturing and new manufacturing technologies; (ii) Wireless Dynamic Charging for urban vehicles based on silicon carbide (SiC) semiconductors and high power Li-ion batteries sizing; (iii) Investigations on reliability of traction components and lifetime mechanisms; (iv) Big Data, Artificial Intelligence (AI) for smart and predictive maintenance of traction systems.
Duration:
1st December 2020 – 31st September 2023
Visit Website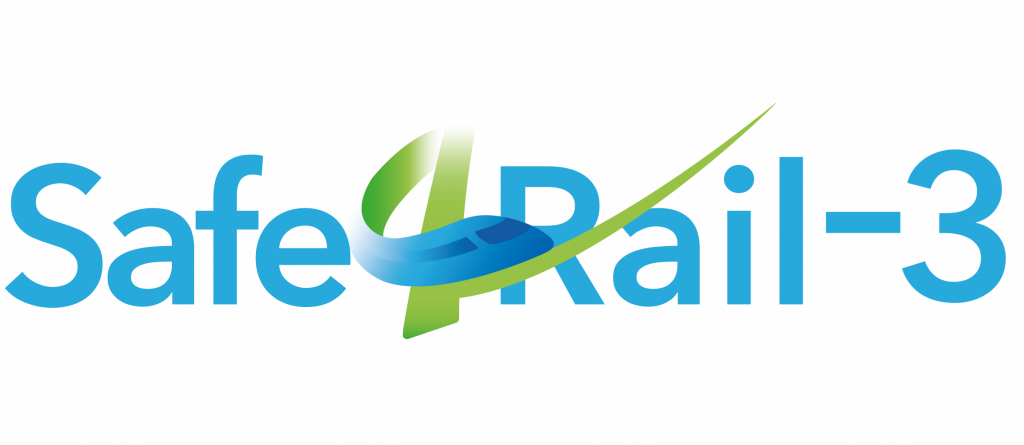 SAFE4Rail-3
Safe4Rail-3 (Advanced safety architecture and components for next generation TCMS in Railways) is a 32-month long Shift2Rail IP1 research project. The consortium, coordinated
by UNIFE, is going to work on the development of "Technical solutions for the next generation of TCMS". Safe4RAIL-3's main goals, in collaboration with the S2R CONNECTA-3 project, are to increase the flexibility and reliability of the TCMS communications, reduce development and maintenance costs, and achieve novel train functionalities. It will do so while paying special attention to manufacturer interoperability and the availability of multiple sources.
Duration:
1st December 2020 to 31st November 2023
Visit Website
Projects with Unife Involvement

5GRail
The 5GRAIL project is answering to the Horizon2020 call under the 5G PPP – 5G for Connected and Automated Mobility (CAM) topic. The main objective of 5GRAIL is to validate the first set of FRMCS specifications (also called FRMCS V1) by developing and testing prototypes of the FRMCS ecosystem, for both trackside infrastructure and on-board. Regarding on-board, 5GRAIL aims to reduce specific equipment costs and installation engineering time by combining all train-to-ground communications by enabling a modular on-board setup based on standardised interfaces and including mainstream 5G components, called TOBA (Telecom On-Board Architecture), in alignment with the sector's technical vision.
The validation of the latest available railway-relevant 5G specification will be achieved through emulation of cross-borders trials covering significant portions of railway operational communication requirements and including the core technological innovations for rail expected from 5G release 16 and pre-release 17.
The project will first define the functional related tests and then work towards prototypes development and evaluation, for both on-board and infrastructure, including vital ETCS (European Train Control System) and ATO (Automatic Train Operation) and essential FRMCS voice train driver to signaller specific services and TCMS (Train Control and Monitoring System) applications.
Duration:
1st November 2020 – 30th September 2023
Visit Website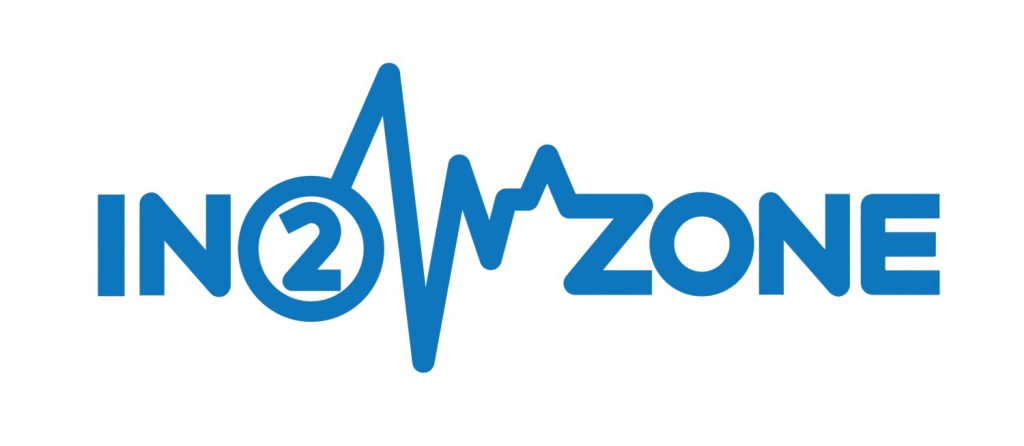 IN2ZONE
IN2ZONE, a Shift2Rail JU (S2R) funding project, part of the 3rd Innovation Programme, aims to develop the next generation of transition zones that offer incremental reductions in maintenance requirements compared to existing solutions.
In order to achieve this, the project is focused on 6 different Work Streams working in the following topics: (i) Development of next generation track transition zone solutions (ii) Development to apply a CSM-RA for Hazard Identification (HAZID) and Hazards related (iii) Development of LCC and RAMS performance models (iv) Design and specification for monitoring equipment required to validate the transition zone demonstrator within IN2TRACK3 (v) Support for integration of the transition zone design into the whole-system next generation track (vi) development of simulation models to support validation of the final transition zone  designs for a range of applications.
Duration:
1st December 2020 – 31st May 2023
Visit Website

STREAM
STREAM, a collaborative project within the 3rd Innovation Programme of Shift2Rail JU. Activities in this project will deliver two methods (Work Streams) to improve competitiveness in railway maintenance and construction operations:
The first one will consist on the development of a control platform aiming to convert traditional heavy-duty hydraulic machines (e.g. excavators) in robotic systems (OTA3M).
The second technology will be focused on the deployment of a modular wearable active exoskeleton to reduce the risk of injury due to physical overload. This exoskeleton will be worn by workers and will assist them in physically demanding activities
The ultimate goal of the STREAM project is to support the construction and maintenance processes of railway infrastructures by introducing smart technologies within the current working procedures, to improve them by optimizing their operation planning, safety and performance
Duration:
December 2020 – August 2023
Visit Website
Project coordinated by UNIFE
Projects with Unife Involvement