05 Feb 2015
OSIRIS FINAL CONFERENCE TAKES PLACE ON 31 MARCH 2015 IN BRUSSELS – REGISTRATION IS NOW OPEN!
After three years of intense work, OSIRIS partners will present the results achieved during the Final Conference held on 31 March 2015 at the Solvay Library, Rue Belliard 137, Brussels.
Click here to download the full agenda and the logistic information on how to reach the venue!
Participation is free of charge and participants are requested to register here before 6th of March 2015.
Energy efficiency today is one of the main challenges urban rail operators and manufacturers are facing. An important part of their operating costs is related to energy and innovations are thus highly welcomed in this field. In order to address this, OSIRIS – a three year collaborative R&D project co-funded by the European Commission – worked during three years on the development and testing of technological and operational solutions and tools aimed at achieving an overall reduction of energy consumption in European urban rail systems by 10% compared to current levels by 2020.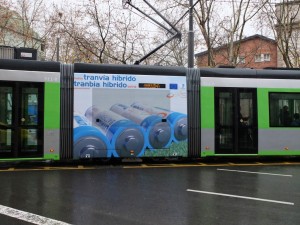 Come and find out about the results of OSIRIS while networking with stakeholders from the whole urban rail community!
Programme highlights:
• The OSIRIS methodology approach
• Operational innovations developed in France and Turkey
• Technical demonstrators tested in Spain and Italy
• Holistic Tool for electrical and thermal calculation of the whole railway system
• Duty Cycles in Urban Rail Systems
• Technical and Business KPIs
For more information on OSIRIS visit the official website www.osirisrail.eu or contact andrea.demadonna@unife.org