28 Apr 2017
DEVELOPING AND FUNDING URBAN RAIL TRANSPORT: BEST PRACTICES
The Maltese Presidency of the EU organised an important event in Malta on 27 and 28 April 2017 on "Developing urban rail transport: environmental performances and financing solutions". Organised with the support of UNIFE, UITP, EUROCITIES and POLIS, this was a great occasion for 100 representatives of European cities, urban transport authorities and operators, the rail supply industry, the European Commission, the European Parliament, Member States and the European Investment Bank (EIB) to discuss together both the latest technological developments for sustainable and energy-efficient urban mobility, and how to help cities invest in urban rail projects (tramways/metros), through traditional EU funding (Structural Funds/Connecting Europe Facility) or alternative financing schemes (EIB loans, Juncker Investment Plan/EFSI and PPPs). As the current Chairman of the Transport Council of the EU, Maltese Minister for Transport Joe Mizzi recognised the key role that urban rail can play in tackling environmental and congestion challenges while improving the quality of life of citizens. The European rail supply industry was very visible during this event with both Alstom and Bombardier Transportation speaking in panel sessions, while UNIFE's Philippe Citroën spoke of the quality of the high-performance products and solutions provided by European suppliers for clean urban transport.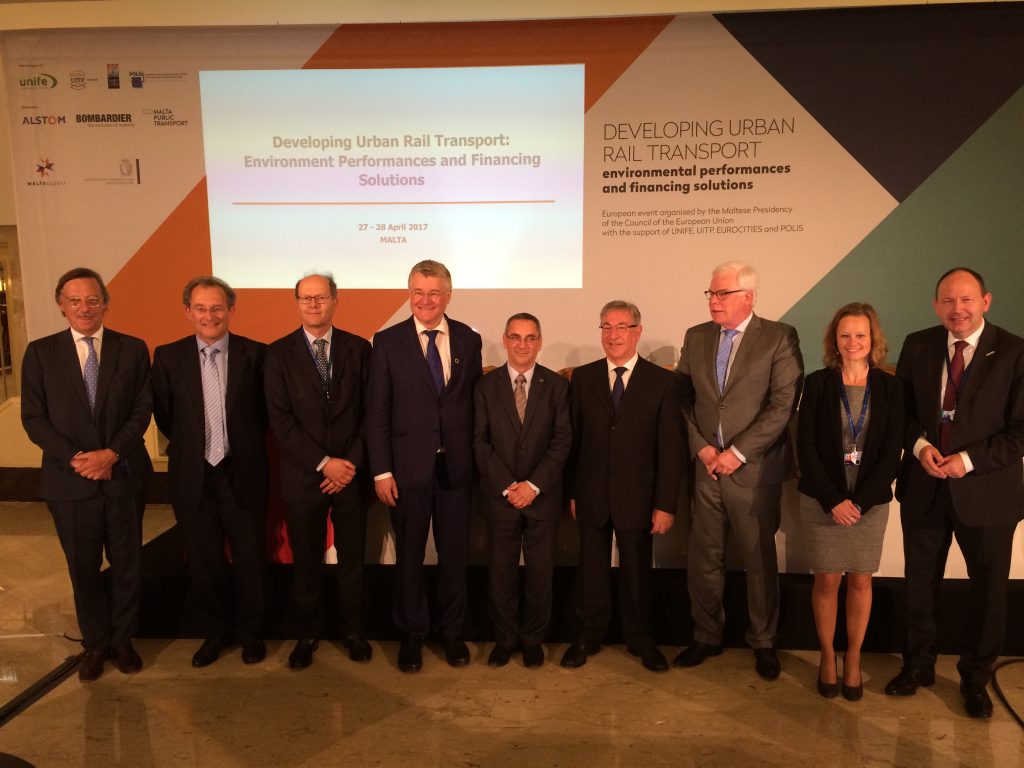 Download here the press release.
For further information, please contact Jean-Philippe Peuziat at jeanphilippe.peuziat@unife.org.