14.06.2023 - 16.06.2023
General Assembly 2023
We are pleased to inform you that the next UNIFE General Assembly, will be held in Madrid from the 14th to the 16th of June 2023. At this stage, we would like to provide you with practical information to help plan your attendance.
Event application 
The 2023 UNIFE General Assembly is accompanied by the Eventify application that will allow you to: book meetings with other attendees, consult the programme, get real-time notifications, and more. This app is available on the Google Play Store and iOS App Store. You will be notified in a subsequent email when the application is available for download. When setting up the app, please make sure to consent to being visible to other users to take full advantage of the app. Please scan the QR code to download the application: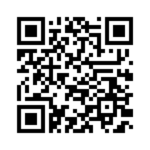 PROGRAMME
The preliminary programme of the event can be viewed here.
General Assembly Meetings
All the meetings will take place at Hotel Riu Plaza España on 14 and 15 June.
Website: www.riu.com/en/hotel/spain/madrid/hotel-riu-plaza-espana
Address: Calle Gran Vía, 84, 28013 Madrid, Spain
Dress code: Business attire
UNIFE Gala Dinner
The UNIFE Gala Dinner will be hosted at Casino de Madrid on 14 June.
Website: www.casinodemadrid.es
Address: Calle de Alcalá, 15, 28014 Madrid, Spain
Dress code: Business attire (Location requirement: in order to access Casino de Madrid, gentlemen are required as part of the dress code to wear a jacket and tie)
We would like to take this opportunity to thank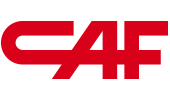 for kindly sponsoring the Gala Dinner
General Assembly Dinner
The General Assembly Dinner will take place at Castillo de Viñuelas on 15 June.
Website: www.castillodevinuelas.es
Address: Ctra. de Soto de Viñuelas - 28760 - Tres Cantos – Madrid
Dress code: Casual
Technical and Cultural visits
Two technical and one cultural visits are scheduled to take place at the same time during the morning of Friday, 16 June. Therefore, please only select 1 activity per time frame as these events will be held concurrently.
Given the nature of the visits no luggage will be allowed during the 3 visits.
Dress code: Casual
Technical Visit I ADIF: Atocha Station refurbishment, extensions, and Control Center
Timing: 9:00-12:00
Pick-up and drop off point to be confirmed at a later stage
Technical Visit II Metro Madrid: Robotized Central Warehouse, Station 4.0 and Rolling Stock Refurbishment Workshops
Timing: 9:00-12:30
Pick-up and drop off point to be confirmed at a later stage
Cultural Visit: Guided tour of Madrid and Royal Palace visit
Timing: 10:00-12:30
Pick-up and drop off point to be confirmed at a later stage
REGISTRATION
UNIFE's General Assembly is only open to association members and invited guests. While attendance is free of charge, registration is compulsory.
ACCOMMODATION
You are highly advised to book your rooms as soon as possible. We hope that one of the hotels indicated here will suit your needs and budget. The price estimate per room per night is based on the rates available online on 15 February 2023.
UNIFE kindly asks you to address all inquiries regarding accommodation directly to the hotels, as our association does not book or block lodgings or arrange any preferred rates for conference attendees.
As always, we are here to help you with your General Assembly plans. Should you have any questions about the organisation of the event, please feel free to contact UNIFE Communications Manager Estere Upmace via email at estere.upmace@unife.org or by phone at +32 2 626 12 67.